Artificial intelligence is omnipresent in the public debate. But what about practical applications? Homegate used the technology for the first time and broke new ground in real estate marketing: For a branding campaign, all image material was created with "Midjourney". The campaign, which could be seen on social media as well as on screens in the city of Zurich, showed surprising results and made it possible to gather extensive experience on the challenges and possibilities in dealing with AI-supported marketing
Homegate launched a technology-supported branding campaign in May 2023. The special feature of this campaign was the first-time use of exclusively AI-generated images, which were generated directly by the in-house marketing team using "Midjourney", a generator tool based on artificial intelligence (AI). The resulting subjects were then played out via Homegate's social media channels and on various digital screens in the city of Zurich. In designing the campaign, those responsible at Homegate drew inspiration from visual references and conducted intensive research into the "prompts" used. These are the written instructions to the AI on content, style and format, which are then converted into graphic subjects.
The carefully crafted prompts, refined over many iterations, summed up Homegate's brand identity and the campaign's theme of diverse and individual living solutions. These prompts read, for example, «photo of a friendly mid-aged lady in a bedroom, all in yellow, with plants, sunny –s 750 –q 2», which led to the desired result after several interactions and AI learning processes.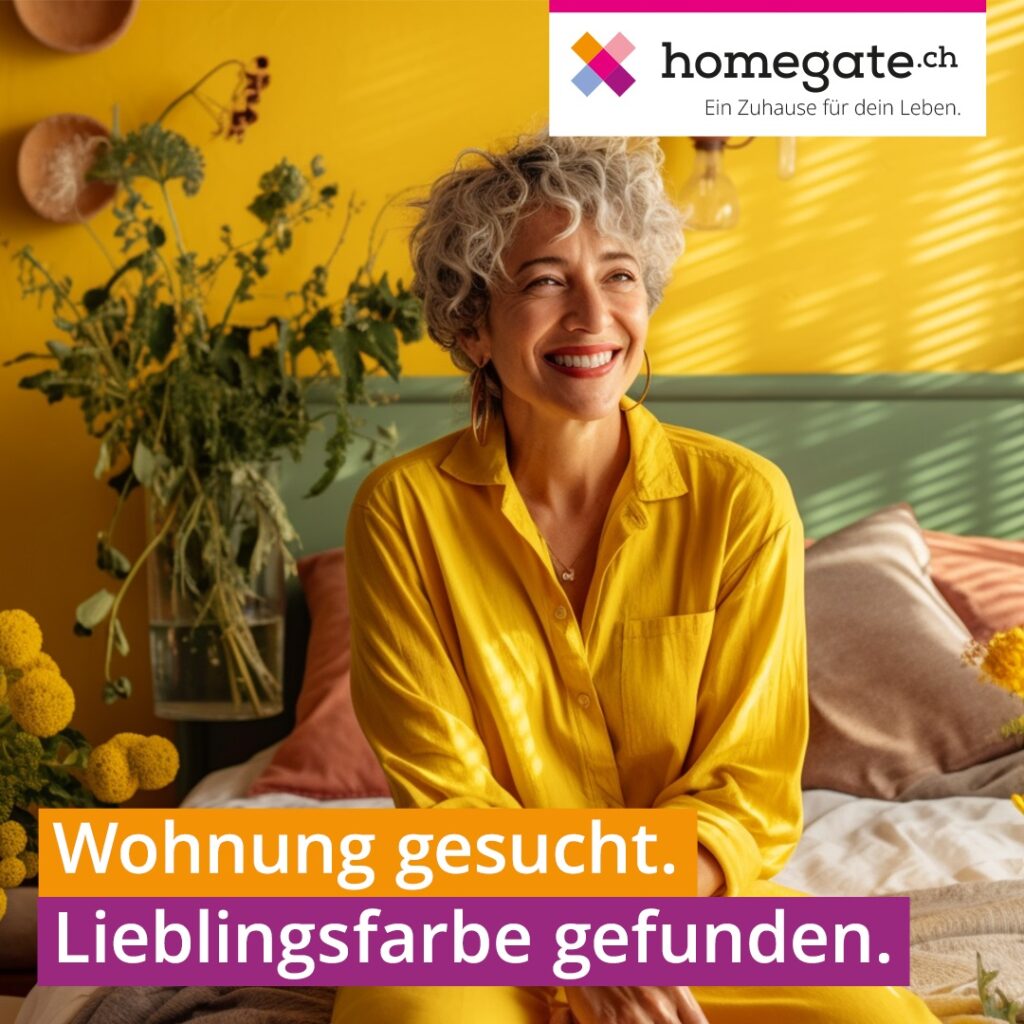 The challenge and opportunities of AI in marketing
Especially in the fast-paced world of marketing, AI can be a game changer when it comes to creativity. Because the new technology not only makes it possible to approach every idea without restrictions, it also makes the work more efficient, as it means that physical photo shoots are no longer necessary for every campaign. This not only saves time and resources, but also gives more freedom, and campaigns can be implemented faster.
In addition to these advantages of AI-supported marketing, various challenges remain, especially in the early days of new technologies, which require careful consideration. Particular attention should be paid to checking the generated images. On the one hand, in terms of compliance with the defined imagery of Homegate and the basic parameters required for the campaign, such as the resolution and format of the images. On the other hand, it is important to ensure realism in the depiction of people and animals in particular. This can be seen in one of the images generated at the beginning (left), in which the person shown has three feet, compared to the final image after several AI iterations and learning cycles (right):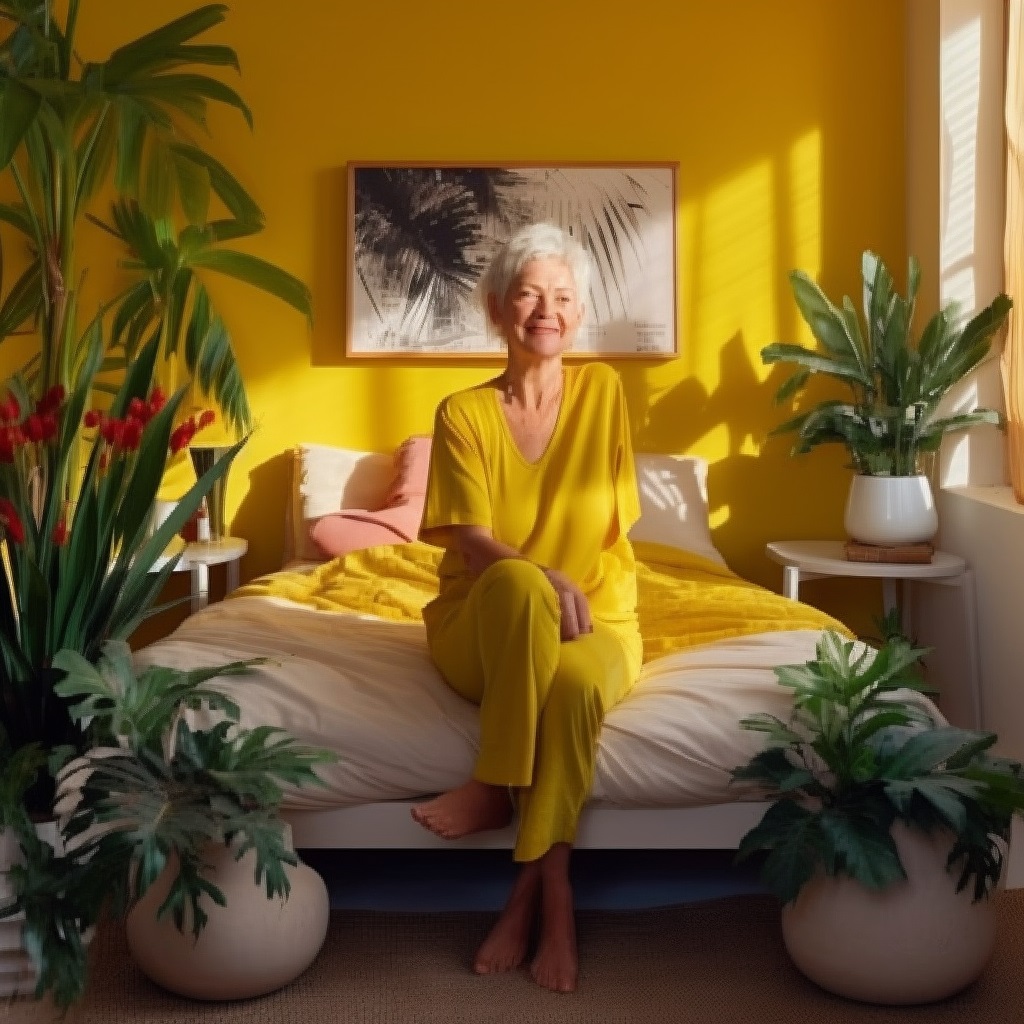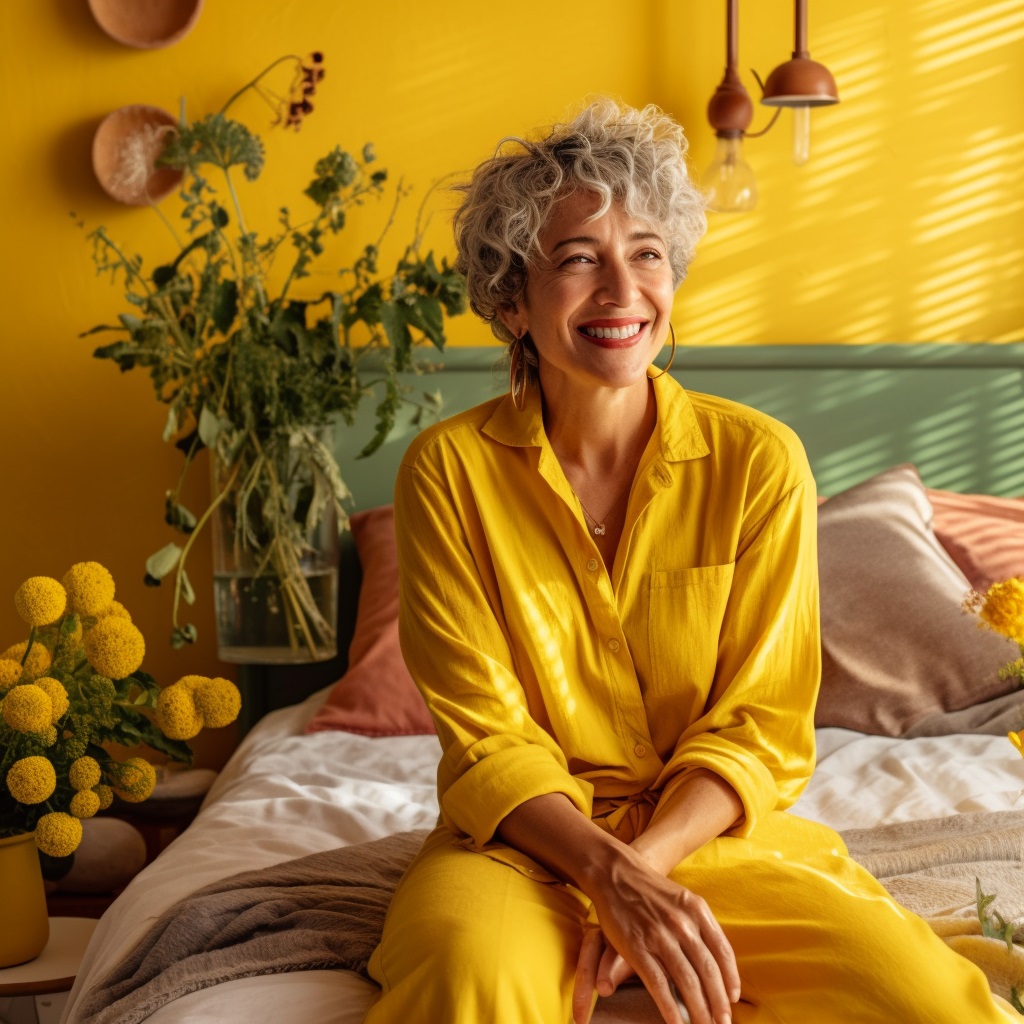 Campaign goals exceeded
The new approach to campaign design has paid off for Homegate. The campaign exceeded expectations and targets in all areas, both in terms of supported (including top-of-mind) and unsupported brand awareness. In addition, Homegate's latest campaign also demonstrated the potential of using technological innovations for effective marketing initiatives. The combination of AI-generated images and careful curation by in-house marketing experts led to the positive result.
Responsible at Homegate: Julia Forjan (Head of Consumer & Private Customer Marketing), Giacomo Iotti (Senior Performance Marketing Manager), Bojan Mijic (Performance Marketing Manager), Milica Sedlarevic (Performance Marketing Manager), Jelena Ristic (Graphic Design), Roger Tschallener (Head of Marketing Strategy & Branding).