Is the dream of home ownership becoming affordable again? Potentially, yes, as asking prices for detached homes fell in July. However, anyone looking to buy a flat will have to increase their budget. Advertisers' price expectations have also risen when it comes to rents.
Houses have become a little cheaper
According to an evaluation of sales listings on ImmoScout24, the average price of a detached home across Switzerland fell by 0.5% as at the end of July. Therefore, the asking price is currently CHF 7,401 per square metre of living space, as shown by the Swiss Real Estate Offer Index, which is produced and published by the SMG Swiss Marketplace Group in cooperation with the property consulting firm, IAZI.
The longer-term trend in asking prices for detached homes also reflects a moderate easing of the market: over the last twelve months, advertised prices have dropped by 0.4%. This has resulted in a negative annual growth rate for the first time in over three years.
'Any hopes of significantly lower house prices in the long term are unlikely to be fulfilled, however, despite the current slight fall in the price of a detached home. There are still too few properties coming onto the market to satisfy the demand from potential buyers. The fact that there has been a recent decline in fixed-rate mortgage rates is also expected to stimulate demand,' says Martin Waeber, Managing Director Real Estate at SMG Swiss Marketplace Group.
Unlike detached homes, freehold flats were advertised at slightly higher prices in July. But the increase was small, at +0.4%. Over the past twelve months, however, there has been a clear upward price trend of +1.9%. At an average of CHF 8,635, the current price per square metre of a freehold flat is therefore much higher than that of a detached home.
Rents rose again in July
In the case of rents, the slight decline of the previous month has already been recovered: anyone currently looking to rent a flat faces a price increase of +0.7%. The upward trend during the twelve-month period is more pronounced, at +3.8%.
Depending on the region, the current rental price trend noticeably deviated from the national trend in July. Ticino (+3.2%), Central Switzerland (+1.7%) and Eastern Switzerland (+1.2%) experienced sharper price rises. Mittelland (+0.8%) recorded an average increase, while Greater Zurich (+0.4%), North-West Switzerland (+0.3%) and the Lake Geneva region (+0.2%) saw modest increments.
As of 31 July 2023
The Swiss Real Estate Offer Index is published on the ImmoScout24 and IAZI AG websites.
www.immoscout24.ch/immobilienindex
www.iazi.ch/angebotsindizes
Detailed information and statistics about the overall Swiss trend and those in the various regions are available in the Download section.
Rental offers throughout Switzerland (CHF/m2 per year)
| | | | | |
| --- | --- | --- | --- | --- |
|   | 01/07/2023 | 31/07/2023 | Change | in % |
| Month | 270.4 | 272.4 | 2.0 | 0.7% |
|   | 31/07/2022 | 31/07/2023 | Change | in % |
| Year | 262.4 | 272.4 | 10.1 | 3.8% |
Sales offers for detached homes throughout Switzerland (CHF/m2)
| | | | | |
| --- | --- | --- | --- | --- |
|   | 01/07/2023 | 31/07/2023 | Change | in % |
| Month | 7439.4 | 7401.0 | -38.4 | −0.5% |
|   | 31/07/2022 | 31/07/2023 | Change | in % |
| Year | 7427.4 | 7401.0 | -26.4 | −0.4% |
Sales offers for freehold flats throughout Switzerland (CHF/m2)
| | | | | |
| --- | --- | --- | --- | --- |
|   | 01/07/2023 | 31/07/2023 | Change | in % |
| Month | 8599.4 | 8635.3 | 35.8 | 0.4% |
|   | 31/07/2022 | 31/07/2023 | Change | in % |
| Year | 8471.9 | 8635.3 | 163.4 | 1,9% |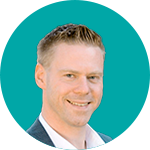 Sebastian Sinemus
Senior Communications Manager Real Estate & Mediensprecher