He talks about the post-pandemic phenomenon of the "Great Resignation" and how this mindset shift can bring about the "Great Reimagining". In Daniel's words: There's no denying that the pandemic had a significant impact on the way we work as well as how, when, and where. Although we appear to be entering a post-pandemic world and things are getting back to a new normal – one thing's for sure – going forward, we are not going back to the way we used to work. And some of us aren't going back to work at all – at least, not in a conventional way. The Great Resignation has changed all that
What is The Great Resignation?

The Great Resignation is a term coined for the record level of resignations in the U.S. hot on the heels of the pandemic. It's sometimes also called the Big Quit or the Great Reshuffle. And, just like the pandemic itself, it appears to be infectious, and the churn rate shows little sign of slowing down.
There is a myriad of reasons why employees started to quit jobs in their numbers, but the most significant seems to be dissatisfaction with the old ways of working and looking at the way they work with fresh perspectives, with no small thanks to wage stagnation, stimulus payments, prolonged isolation and work from home policies during COVID.A survey conducted by Real Estate Witch found that 31% of respondents cited toxic company culture as a reason for resignation, and "80% of respondents said the pandemic influenced their decision to resign". And let's face it, post-pandemic, more than just a few employees may well have been asking themselves: Why come to the office when I can work from home? Universum's 2021 Swiss annual professional talent survey found that, in addition to an attractive base salary, flexible working conditions were a particularly important factor this year. It rose to second place, toppling "challenging work" from the leader board. This, again, is most likely part of The Great Resignation effect. The relatively swift and seismic shift to remote work has also taken its toll on some managers who've not been provided with the adequate training, tools and support they need during the pandemic, not to mention burnout after two years of pandemic challenges. Interestingly, the survey also found that 80% of Swiss professionals preferred to work for Swiss companies.


Options to combat The Great Resignation and attract and retain talent (aka "The Great Reimagining")

Every day we seem to hear more news of companies implementing 4 day weeks and other flexible policies, many of which were unthinkable or, at best, there was scant appetite for previously. So let's take a quick deep dive into just a few of the options available and some of the pros and cons that I hope you'll find helpful.


4-day week

A shorter working week not only offers employee flexibility and work/life balance but also potentially keeps employer costs down. It may also present an opportunity to offer a shorter week in lieu of a salary increase. In other words, the employee could remain on a 5-day salary but reduce to 4 days per week. This could be an attractive option in a hyperinflation world.


Freelance/Contract work

As employees are reviewing their career options, some may be looking to branch out on their own. Remote working and the demand for talent have made this possible and much more attractive for some industries. Instead of losing talent, firms could attract and retain staff as consultants on a contract or freelance basis. The advantage to the freelancer would be flexibility and the opportunity to pursue other business interests and potentially make more money. There would be obvious remuneration cost-savings to the employer as well as talent retention.


Remote/Hybrid working

Work from home and hybrid working policies are now increasingly the norm. For client-facing industries such as hospitality, transport, or retail, this option may not even be possible, but for non-client-facing staff or roles where in-person interactions aren't essential, offering a hybrid policy could prove beneficial and productive. However, remote working also removes personal contact, social cohesion, and the opportunity for employees to get together and have those all-important conversations that spark innovation. Furthermore, remote working may be detrimental to some employees' mental health. In addition, there are performance management and productivity issues to consider. At SMG we have adopted a hybrid work approach. While we all need moments where we can work in a focused way without distractions or get together to brainstorm, we also need to consider the different needs of the respective teams. We have colleagues working from various locations and countries, which makes remote work a near-daily experience. Nobody should ever feel left out of the workflow and culture just because they happen to be in a different location. However, it is also important that teams and colleagues who find themselves in the same city and country can meet in inviting co-working spaces, make the most of face-to-face interactions and build new connections and work relationships. Mutual trust, respect, and accountability are the foundation stones for this guiding principle. A balance between remote work and co-working in person, where possible, is the key to valuable collaboration, good culture, and the success of each team.


Culture

The pandemic seems to have accelerated the shift toward more people seeking purpose-driven work or, as a minimum, working for companies that show they genuinely care about their people, the environment and other social issues. Universum's 2021 Swiss annual talent survey found that 1 in 3 respondents cited "inspiring purpose" as an important career attribute. Company culture is high on the shopping list for many job-seekers, proving that attracting key talent really is an 'inside job'.


Firms that have a clear vision, mission and purpose and live by their values – actually walk the talk, will naturally fare better than those whose corporate mission are just words on a page.

However, making changes to company culture simply for the sake of it, could be perceived negatively and backfire. One only needs to look at negative associations and accusations of corporate green-washing to understand the implications when this is managed insincerely.


Final thoughts

Naturally, once The Great Resignation slows pace and the dust settles, there will be those who may regret their decisions to leave salaried employment, just as there will be employees who want to work the same way as before, along with those who want more flexibility. A menu of flexible or hybrid options may work well for companies that can accommodate it. But at the very least, forward-thinking companies should show a willingness to consider what employees really want and start thinking about incentives for key staff as well as real opportunities for growth for all. There is no one-size-fits-all solution, but one thing's for sure 'the times they are a-changin' and being prepared, open and flexible are the best ways to navigate The Great Reimagining, so it doesn't result in a mass talent exodus.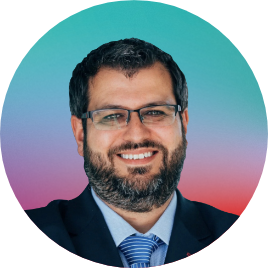 Daniel de Carvalho is Group Director of Corporate Communications at SMG Swiss Marketplace Group, where he fulfils the primary communications role in the group's merger process and Change Communications. LinkedIn
We thank Daniel for this think-piece and contribution to the blog.