Not only does Pernegger have a wealth of management experience, but he is also very familiar with the FinanceScout24 business. He takes over from Daniel Bodmer, who held the position for nine months on an interim basis.
Zurich, 14. September 2022 – Although it has been on the market for less than three years, FinanceScout24 has already established itself as one of the most popular comparison portals for everything relating to insurance and loans, thanks to a wide range of services and independent expert advice. FinanceScout24 has been part of the SMG Swiss Marketplace Group since its Start in November 2021, emerging from the merger between Scout24 and TX Markets. With the appointment of Jochen Pernegger as its new Managing Director, FinanceScout24 is now entering a new phase.
A wealth of internal management experience for FinanceScout24

Jochen Pernegger will assume the role of Managing Director with immediate effect. As this is an internal appointment, the platform can continue to benefit from his immense strategic knowledge and skills, along with his many years of leadership experience. Since 2020, he has been in charge of all sales and operational matters at FinanceScout24 in the role of Commercial Director. Before that, he worked for the German enterprise Scout24 AG in Vienna for five years as Head of Operations & Sales for ImmobilienScout24 Austria and as Director of Customer Strategy & Go-to-Market for Austria. He can also draw upon the wide-ranging expertise and in-depth experience in M&A that he acquired during his time as a consultant at PricewaterhouseCoopers in Germany. Pernegger is looking to further accelerate the growth of FinanceScout24 to establish the platform as the first point of contact for insurance and finance in the Swiss market. Gilles Despas, CEO of SMG Swiss Marketplace Group, is delighted with the new appointment: «Jochen Pernegger is ideal for the role of Managing Director at FinanceScout24. Not only is Jochen a seasoned professional when it comes to strategy and management, but he knows FinanceScout24 inside out.» Jochen Pernegger is excited about the work ahead: «Ever since I joined FinanceScout24, I've been a firm believer in the quality of our services and portfolio. Together with our colleagues, I would now like us to expand this even further, while continuing to uphold expert neutral advice as the most important feature of what we do.»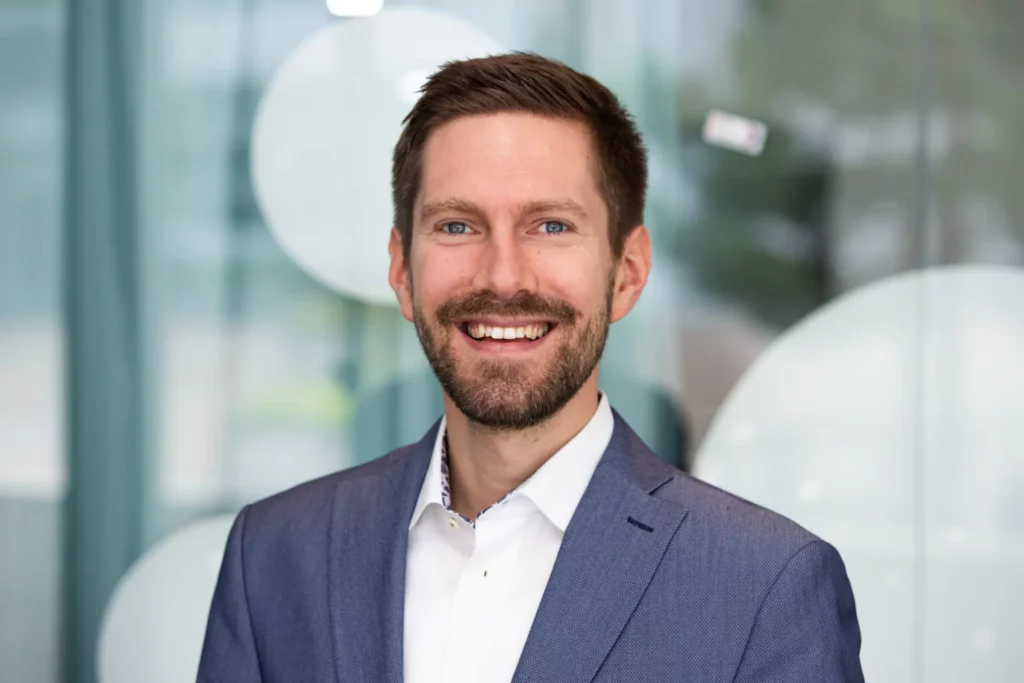 SMG thanks Daniel Bodmer for managing FinanceScout24 ad interim

Gilles Despas would like to take this opportunity to thank Daniel Bodmer, who has managed FinanceScout24 as Managing Director on an interim basis over the last nine months: «Daniel used his experience and strong leadership style to steer and realign FinanceScout24 during this eventful period. I would like to thank him for his commitment to FinanceScout24.»
Contact
Fabian Korn, Communication Manager
+41 44 711 86 29
fabian.korn@swissmarketplace.group
About SMG Swiss Marketplace Group AG

SMG Swiss Marketplace Group AG is a pioneering network of online marketplaces and a leading European digital company that simplifies people's lives with breakthrough products. SMG Swiss Marketplace Group AG offers its customers digital solutions to make some of their most important life decisions. Its portfolio includes Real Estate (immoscout24.ch, homegate.ch, ImmoStreet.ch, home.ch, Acheter-Louer.ch), Automotive (autoscout24.ch, motoscout24.ch, Car For You), General Marketplaces (anibis.ch, tutti.ch, Ricardo.ch) and Finance and Insurance (financescout24.ch). The competence network also includes the real estate valuation specialists IAZI AG and the developer of innovative real estate software CASASOFT. The company is owned by TX Group AG (31%), Ringier AG (29.5%), Mobiliar (29.5%) and General Atlantic (10%).