The steady price increases in the real estate market have come to an end for the time being. In the month of April, there was a sideways movement in both the owner-occupied home and rental flat segments. Is this the long-awaited turnaround?
At the end of March, the Swiss National Bank further tightened its monetary policy and raised the key interest rate to 1.5 per cent. For buyers, this means a renewed increase in mortgage interest rates. The dampening effect on demand for residential property also seems to be influencing the behaviour of sellers: According to the Swiss Real Estate Offer Index, which SMG Swiss Marketplace Group publishes in cooperation with the real estate consultancy IAZI, their asking prices are practically unchanged from the previous month (single-family houses 0.0 per cent, condominiums +0.1 per cent).
Since further interest rate hikes are expected due to persistent inflation, a continuation of the calming of the market for properties for sale is likely. Nevertheless, Martin Waeber, Managing Director Real Estate at SMG Swiss Marketplace Group, does not expect a nationwide trend reversal: "The high level of immigration is causing a continuing demand for residential space, which is supporting prices, especially in the sought-after central locations and conurbations."
A breather also for residential rents
A similar picture presents itself based on the current figures in the area of rental flats. Within the last month, the upward momentum has weakened in many places, resulting in a minus of 0.1 per cent across Switzerland. Regionally, an increase can be observed in Ticino (+1.2 per cent) and the Lake Geneva region (+0.6 per cent), while rental prices in the canton of Zurich (-0.7 per cent) and in central Switzerland (-1.4 per cent) are, for once, lower.
In contrast to home prices, however, it can be assumed that this is more of a temporary easing. Within a year, asking rents have increased in all regions of Switzerland, in some cases significantly. The limited supply and the low level of construction activity also suggest further upward pressure.
Date: 30th April 2023
The Swiss Real Estate Offer Index is published on the websites of ImmoScout24 and IAZI AG.
www.immoscout24.ch/immobilienindex
www.iazi.ch/angebotsindizes
Detailed information and statistics on developments throughout Switzerland, including the various major regions, can be found in the download area.
Rental offers for all of Switzerland (CHF/m2 per year)
| | | | | |
| --- | --- | --- | --- | --- |
|   | 01.04.2023 | 30.04.2023 | Change | in % |
| Month | 272.0 | 271.7 | -0.3 | -0.1% |
|   | 30.04.2022 | 30.04.2023 | Change | in % |
| Year | 260.2 | 271.7 | 11.5 | 4.4% |
Purchase offers for single-family houses all of Switzerland (CHF/m2)
| | | | | |
| --- | --- | --- | --- | --- |
|   | 01.04.2023 | 30.04.2023 | Change | in % |
| Month | 7431.6 | 7428.7 | -2.9 | 0.0% |
|   | 30.04.2022 | 30.04.2023 | Change | in % |
| Year | 7323.2 | 7428.7 | 105.6 | 1.4% |
Purchase offers for condominiums all of Switzerland (CHF/m2)
| | | | | |
| --- | --- | --- | --- | --- |
|   | 01.04.2023 | 30.04.2023 | Change | in % |
| Month | 8582.2 | 8589.3 | 7.1 | 0.1% |
|   | 30.04.2022 | 30.04.2023 | Change | in % |
| Year | 8304.5 | 8589.3 | 284.8 | 3.4% |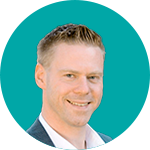 Sebastian Sinemus
Senior Communications Manager Real Estate & Mediensprecher