What is the Digital Spark?
"SMG Digital Spark" is a group-level innovation lab with the goal of showcasing ideas around platform features, or ideas related to our company infrastructure; a sort of hackathon. With this initiative, we want to activate not only engineers but connect like-minded colleagues from all business areas to have fun, driving change with ideas that are close to our team's hearts. 
Extending the Digital Spark to all employees was a conscious effort to involve teams across the whole company, to inspire people to think outside the box and outside of their own area of expertise. In doing so, many formed project teams that might not otherwise work together. 
The Digital Footprint Goes Green
This year's focus was on challenging the digital space in which we as a company move. Eventually contributing to making this space more sustainable. Initiatives to facilitate this look different across our various business areas. For instance: how can we enhance the User Experience to help sustainable decision-making be more accessible to our users? Or what can we change in our workplace infrastructure to contribute to a lower carbon footprint?
Since this initiative wasn't limited to one function, we subsequently had a great variety in participation. 75 of our colleagues formed eight interdisciplinary teams to work on and present projects. These projects ranged from engineering, to design, to user experience. In some cases they addressed specific business cases.
To ensure that projects reach an incubation stage, winning teams could present them to the Executive Leadership Team (ELT).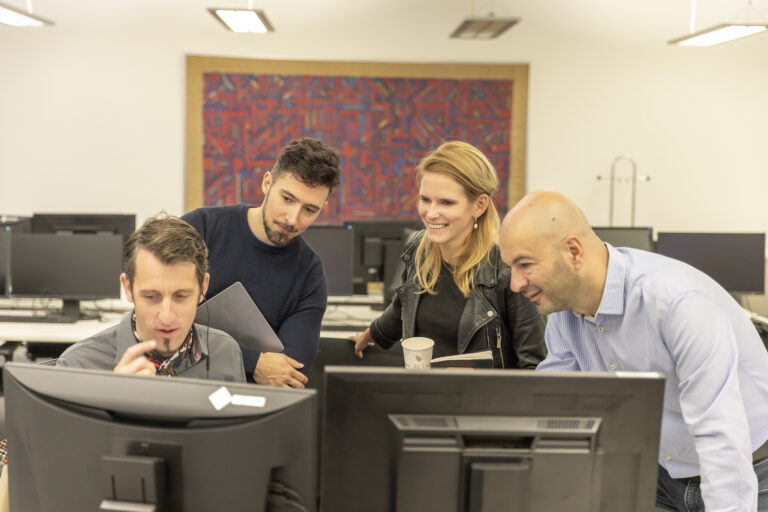 Not only did this encourage more people to participate, it also made sure that teams knew their projects would potentially be heard by executives. Obviously, they could have a significant impact on the future implementation of a project. Making time to listen to all the team's presentations was something that the ELT made a top priority. They wanted to hear what moves teams internally and enable them to take this energy and pour it into something actionable.
Eventually, at the end of the Digital Spark, the ELT chose a winning team in each of the following categories:
Most Business Impact

Most Green

Most Fun
Ferdinand Vogler, Product Manager within the General Marketplaces division recently pitched his team's winning project for "Most Business Impact". Ferdinand and his project team from the Digital Spark, elaborated on how to make our General Marketplaces the number one platform for pre-owned luxury watches. Their market and opportunity analysis, solution proposal, and assessed benefits for SMG platforms and users won over the ELT. The topic of "pre-owned luxury watches" was therefore approved to enter the rolling strategy process in the General Marketplaces unit.
We are excited to see the other teams pitch their projects and also see more employee initiatives rolled out in the future.